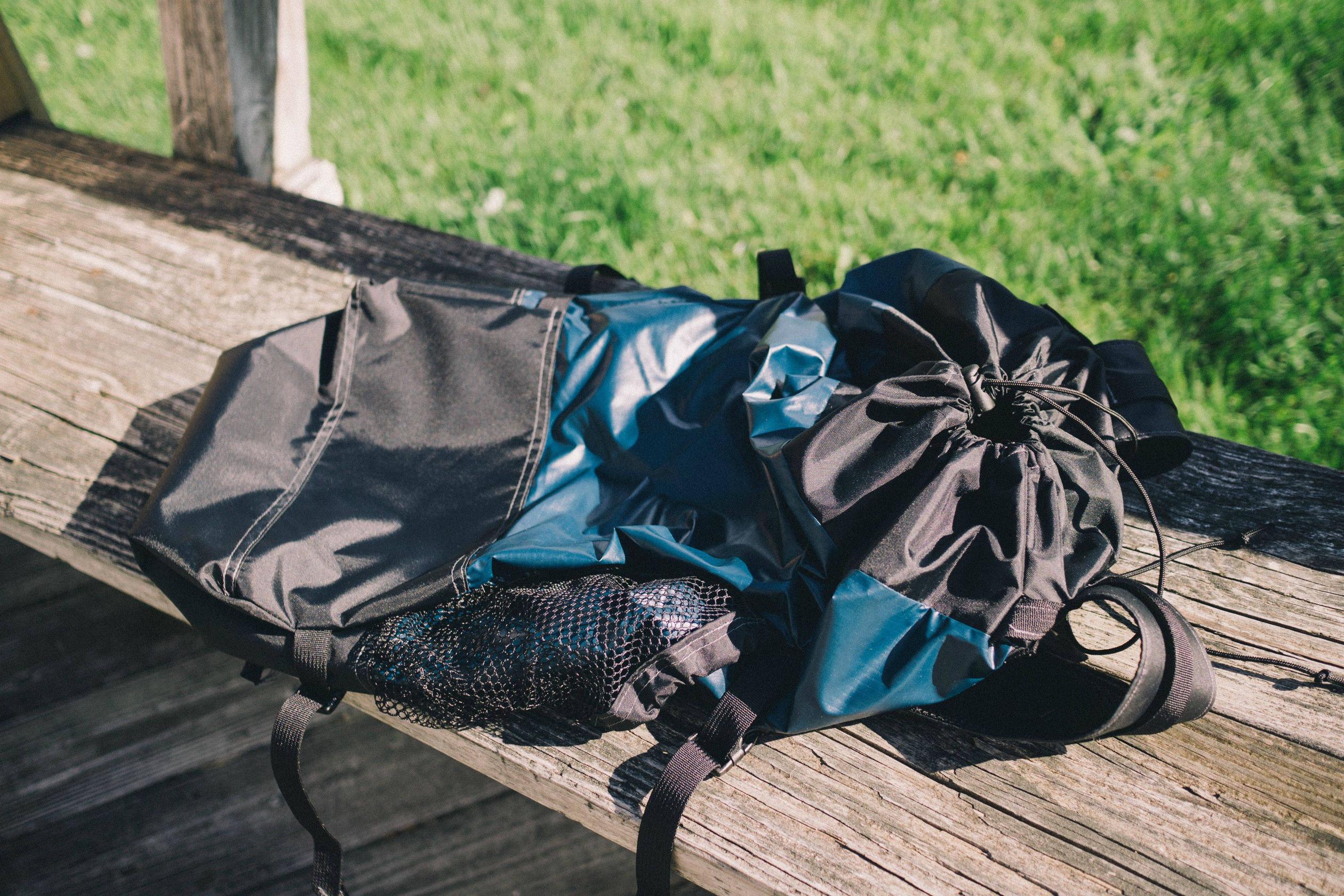 I needed a lighter backpack for dayhikes, as previously I was using a heavy climbing bag. So I designed an ultralight bag and sewed it up.
The bag weighs 7.5oz, and holds about ~40 liters. It probably hold ~15 lbs without becoming uncomfortable or ripping. The bottom of the bag forms a "bucket" of more durable cordura, and is flat-felled for strength and appearance. The upper portions are french-seamed because I got lazy, and silnylon is a bitch to sew. :)
Straps are a sandwich of cordura + mesh netting, closure is a hemmed drawstring. One pouch on the side is large enough to fit a 64oz nalgene. No internal pockets/dividers, just a big open space.
Black material == 200d polyurethane coated cordura. Blue material == 70d silnylon